How To Let Go of Resentment Towards Parents: Part 3


Welcome to part three of my series that talks about how to let go of resentment towards parents  when helping them age in place.  So far, in this important first step for aging in place, home care for your elderly parents, you have identified resentments that might get in the way of a happy home and you have grieved the fantasy parent you always secretly hoped you would have.
The next step in letting go of resentment is to have compassion for who your parents are and what their struggles cost them.  This is a necessary step that completes the mourning process so necessary to letting go.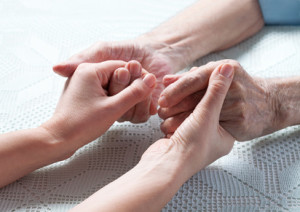 Lets go to the example that I gave in the last post.  Mom did not appreciate your athletic abilities as she had always
My case was different, but my mother lost out because she couldn't connect with who I was.  She didn't understand who I was and therefore, just couldn't have that mother/daughter relationship that she had always wanted.   
I gave an example in my book,  You Can Keep Your Parents At Home (link to purchase), of the night that it hit me how much pain my mother caused herself by not understanding who I was and what she needed to do.  That was a huge relief for me and it enabled me to be free to deal with my mother during some difficult times and to be able to enjoy her more when times were good.
We are almost there.  The next step in letting go of your resentment towards your parents is forgiveness.  By this time that  It will be easier than you think.
If you missed the previous 2 posts here are links to Part 1 and Part 2.

You can find the book, You Can Keep Your Parents At Home on Amazon