How To Let Go of Resentment Towards Parents: Part 5

Welcome to the final post in the 5-part series on how to let go of resentment towards parents during the aging in place process.  
In parts 1 through 4
, you have identified your
lost
resentments, you have grieved over what you miss
ed
from your childhood, you developed compassion for the person your parent truly is and you have forgiven both your parent and yourself.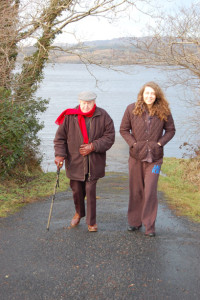 Now you get to reap the benefits.   The first step is to take assessment of what any missing thing may
have
actually done for you.   If you never felt that you were good enough to meet your mother's or father's expectation (regardless of why they couldn't give approval to you) that may well have been the impetus
for you to get to the level of success that you have
. Perhaps your mother's need for you to be girlie helped you learn a little more about how to care for your home than you might have
otherwise
anyway
.  
The point to remember here is that whatever your parents may have done for you or not done for you, all the things that happened to you is how you got where you are.  Even if you are not exactly where you want to be, you have accomplished things.  
Most importantly, you now have time to get to know your parent better and in the process learn more about who you are.
Those are my 5 steps for how to let go of resentment towards parents.  They can be knocked out pretty quickly and do not require years or even weeks of therapy.  That does not mean that it might not be good to get some help. There are people in your area who can aid you, but be clear about what it is you want.  And of course, you can contact me.  
Elder care
and
helping your parents age in place is an adventure and you have now obtained the most basic tools.  It's a trip and I will be there through this blog and in other ways to help you along the way.
To see all the previous "how to let go of resentment towards parents" posts, here are the links:  Part 1, Part 2, Part 3, Part 4.  My book, You Can Keep Your Parents At Home  is also available for purchase on Amazon.